The licensing department
The main task of the licensing department in NVE is to process license applications for the construction of power plants, dams and other installations in our water courses, for major power lines and other energy installation that require permission according to the Energy and/or the Water Course Act.
Introduction to licensing
Licenses issued by the NVE is given specified companies, granting them the right to build and run power installations and accessories as specified in the license. The license also states conditions and rules of operation. This is later followed up by the supervision department in NVE. All licensing decisions made by NVE can be appealed. When a license decision is appealed, final decision is made by OED. Only parties that has legal interest in the specific case have the right to appeal.
The use of resources such as hydropower, windpower, and building of power lines, district heating etc. often comes with an impact. The goal of the NVE processing of license applications is to ensure that benefits of the proposed project is greater than de disadvantages that follows. NVE has particular emphasis on preserving the environment.
Licensing procedure
Licensing procedures differs depending on many variables, with project size and expected impact being the most important. All applications for licenses have to come with a sufficient description of the projects impact on nature etc. This is often done through an environmental impact assessment (EIA), and NVE's handling procedure is normally as given in the following figure: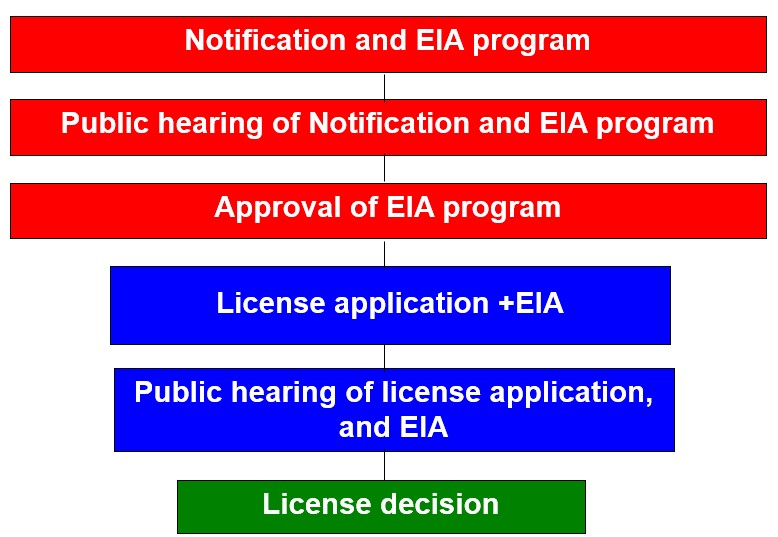 More information
More information about procedures, expected time of handling etc. can be obtained by contacting the following: